Sally's ambition is to play professional golf on the LPGA Tour
and become the best professional she can be.
---
Sally graduated with a Bachelor of Arts in International Relations from Stanford University in June 2013. Her academic advisor was Professor Condoleezza Rice. Sally turned professional after graduation and gained her full Ladies European Tour card for 2014 at the LET Tour School in Morocco in December 2013.
Sally finished 23rd  in the Order of Merit and runner-up as Rookie of the Year in her first season on the Ladies European Tour. In her second season she finished 28th in the Order of Merit. Her current world ranking can be seen here and her professional record can be found here. In 2016, Sally will be playing on both the Ladies European Tour and in the USA on the Symetra Tour.
Sally was born in Edinburgh, Scotland in 1991. She started playing golf in Elie, Fife (12 miles from St Andrews) in 1994, during her summer holidays. She broke 100 for the first time in 2002. Sally is an honorary member of the Elie & Earlsferry Ladies Golf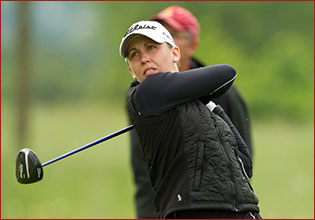 Growing up in Scotland and the USA (where she lived from 2000 until 2003), Sally was an accomplished all round sportswoman, also playing representative tennis and basketball as a youngster. Outside golf, Sally enjoys spending time with her family and friends, reading, listening to music and travelling.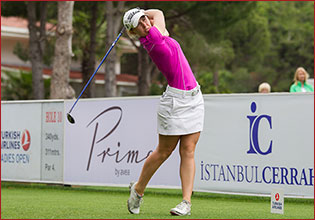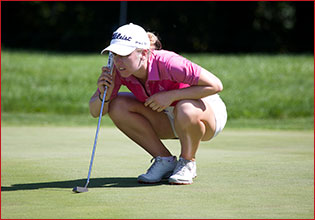 In 2006, Sally moved to Bradenton, Florida where she attended the IMG Academy as a full time resident student/athlete. She graduated from the IMG Pendleton School in 2009 and entered Stanford University on a golf scholarship in the autumn of 2009.
Sally is coached by Kevin Collins, a senior instructor at the IMG Leadbetter Golf Academy in the USA and by Ian Muir in Scotland.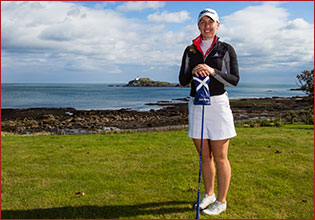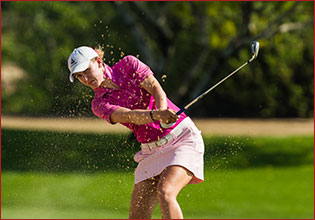 Sally enjoyed a consistent and highly successful junior and collegiate record. Among the highlights of her amateur career were:
Two time member of the Great Britain & Ireland Curtis Cup Team
Two time member of the European Junior Solheim Cup Team
Qualified as medalist to play in the 2013 US Women's Open
Qualified to play in the US Women's Open in 2010 (missed the cut by one shot)
Qualified to play in the RICOH Women's British Open in 2007 (finished T50th)
Tied 19th in the 2007 De Vere Ladies' Scottish Open (her first LET event)
Winner of the 2012 Ladies British Open Amateur Championship Qualifying Tournament
2013 Pac-12 Scholar-Athlete of the Year
Three time NGCA Academic All-American
Three time Pac-12 Honourable Mention Team
Two time Pac-12 All-Academic First Team
Winner of the 2013 Sonoma State University Spring Invitational
Winner of the 2011 Cougar Cup, hosted by Washington State University
Winner of the 2009 Peg Barnard Invitational, hosted by Stanford University
Stanford Outstanding Female Freshman Award Winner (all sports)
NGCA Division 1 and Golfweek All-American Honourable Mention Teams
Played for Scotland at Girls and Women's level
Represented Scotland in the World Amateur Team Championship
FCWT 1st team All-American
Twice winner of US Girls' Junior Championship Qualifier
Winner of British Girls' Stroke Play Championship
Runner-up in British Girls' Championship
Winner of The Daily Telegraph Junior Golf Championship
Winner of The Daily Telegraph Joyce Wethered Award for an Up and Coming Amateur
Winner of the Scottish Girls' Amateur Championship